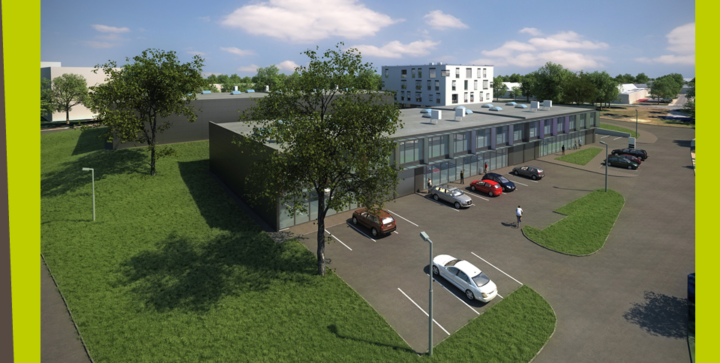 Professional location for Katanga
When Katanga started its activities 5 years ago the only certainty we had was our high motivation to develop a healthy business active in the velomobile sector. Nobody was able to predict how the evolution would be.
To limit fix costs, all office work was done in our Home Office and all production, storage and assembly work in a cheap location, an isolated house in the hills, on 65km distance from the Home Office.
This start-up solution is already a long time outdated, inefficient and making the progressive development of Katanga very painful. After one year actively looking into other possibilities and negotiating, a decision has finally been taken and a deal has been signed. An investment company will purchase the real estate and Katanga will rent it.
The new location is in Brno, an economical very active city offering a lot of infrastructure that makes life and business easier. It is much more central for our customers, suppliers and our team, meaning a considerable reduction in transport and gain in time once we move there.
The building is still under construction, on a brown field site before used by the Zetor company, the Czech tractor producer. The building consists of 5 similar and independent units all build with the most modern techniques and material to meet the most progressive norms in energy efficiency. You can follow the advancement in the building on next link:  www.facebook.com/RDParkBrno
Our unit offers in total 550 m2 of which 100 m2 show room, 150 m2 office, 150m2 work shop and 150m2 warehouse. This is more than what we need today and leaves room for growth and new projects. Several specific changes were made to better suit the box to our specific needs.
Moving to the new premises will also be the kick-off for local commercial activities. In the actual place we are not equipped to receive customers and we delayed several demands for visits and test rides. The activity of selling and servicing velomobiles will be done under the brand VELOMOBIL.CZ . Next to the WAW also other brands will be offered and serviced.
Thank you all for your valuable support which gives us confidence to make this important step!