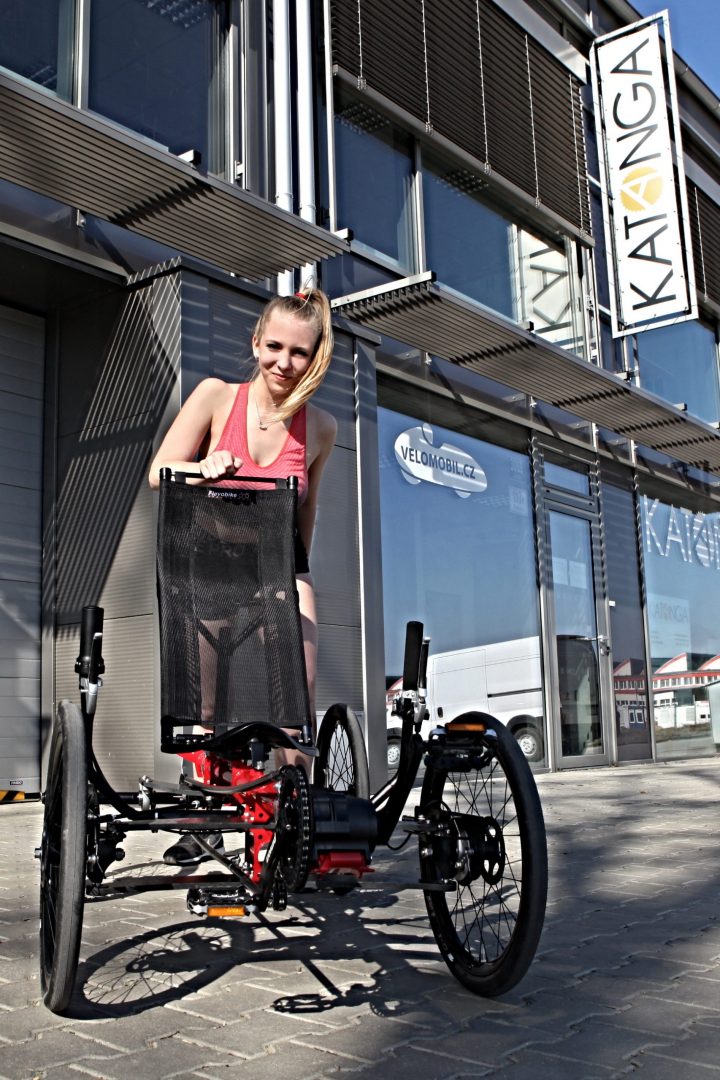 Post Corona Post
I wish to express my compassion to all direct and indirect victims of the Coronavirus pandemic. Restrictions are lifted in fast tempo now in Czech Republic, similar as in most other European states. The virus has worldwide caused a lot of sorrow and triggered a deep economic crisis. Let's hope that no second wave will follow and that humanity will use this experience in better preventing and addressing other global threads.
Sales of the WAW had evolved very positively before the crisis and our team was consequently reinforced with Irena in the sales administration and Pepa in the assembly. The year 2019 was closed with a record 54 WAWs sold and in the first 2 months of 2020 we registered already 17 orders when suddenly the pandemic hit Europe, borders closed, shops closed and WAW sales dropped abruptly.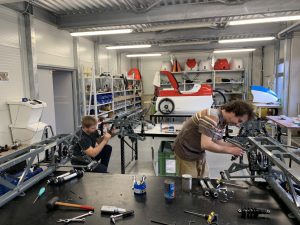 Restrictions did not prohibit us to work and the high number of orders in the pipeline kept us busy. Logistics were more complicated but we had a safe stock of strategic components. When most Europeans were confined at home, we drove by bike to the work shop, wearing the obligatory mask, through an almost empty city. The strange, calm, atmosphere at work was not unpleasant and we gathered daily for a shot of slivovice (local plum brandy) probably less active against the virus than in keeping the moral in the team high.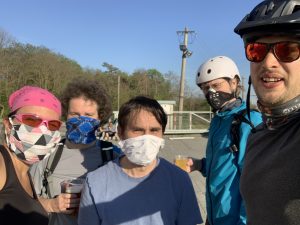 Our stock of test-WAWs has been renewed and we can offer test-rides for different types of WAWs.  We also offer these test-WAWs for sale with immediate delivery and a small price reduction dependant on the state of the WAW. If you are interested or if you just like to be inspired how different types can be configured, look for details on the "for sale" page.
The WAW can indeed be configured very differently depending on what you wish, from an Ultra sport Version to a comfortable E-WAW. Both are WAWs with the specific WAW features but both drive like completely different velomobiles. Like before we are happy to advice you when selecting options for your preferred WAW.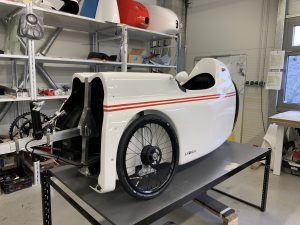 In the last actualization of the Price/Option list some options disappeared (e.g. glass fiber version), other were integrated in the standard (e.g. extra LED's in the mirror caps) and many new were added (e.g. 28inch rear wheel, 10 spd cassette 11-42t, pinion transmission). The new option "Heavy Duty parts for E-WAWs" has been introduced because we start to have for many parts 2 versions: lighter for sportive purely human powered WAWs and more robust for E-assist WAWs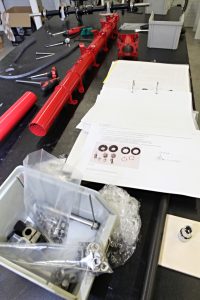 It might disappoint some but the development of the completely new sportive velomobile is for the moment put on-hold till we finish a more urgent project. One of Katanga's projects waiting in the shelve was a practical 4-wheel bike. Last year an opportunity to advance faster with this presented itself when together with Steffen Schonfelder from Velomo and Matthias Erz from Flevó International we thought it to be a good idea to create a new company to commercialize the Pony4 bike, a concept in which Velomo had already several years of technical experience. R&D has worked hard since then and we are today ending the phase of endurance testing and preparing start of sales in summer. A provisory web site in German will soon be replaced by a final one in 4 languages. To stay informed about our activities follow us on Instagram pony4.bike.
One reason why this project received priority on other projects is that a solution for a Honeymoon by bike with big dogs was urgently needed. Rico, our company dog, fell in love with Honey, and I fell in love with Honey's owner…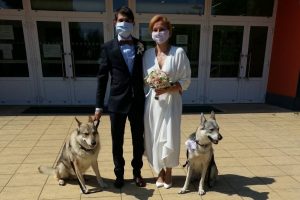 A sincere thank you to all our customers and supporters!
Stephane, 27th of May 2020
For more regular news join us on Instagram …